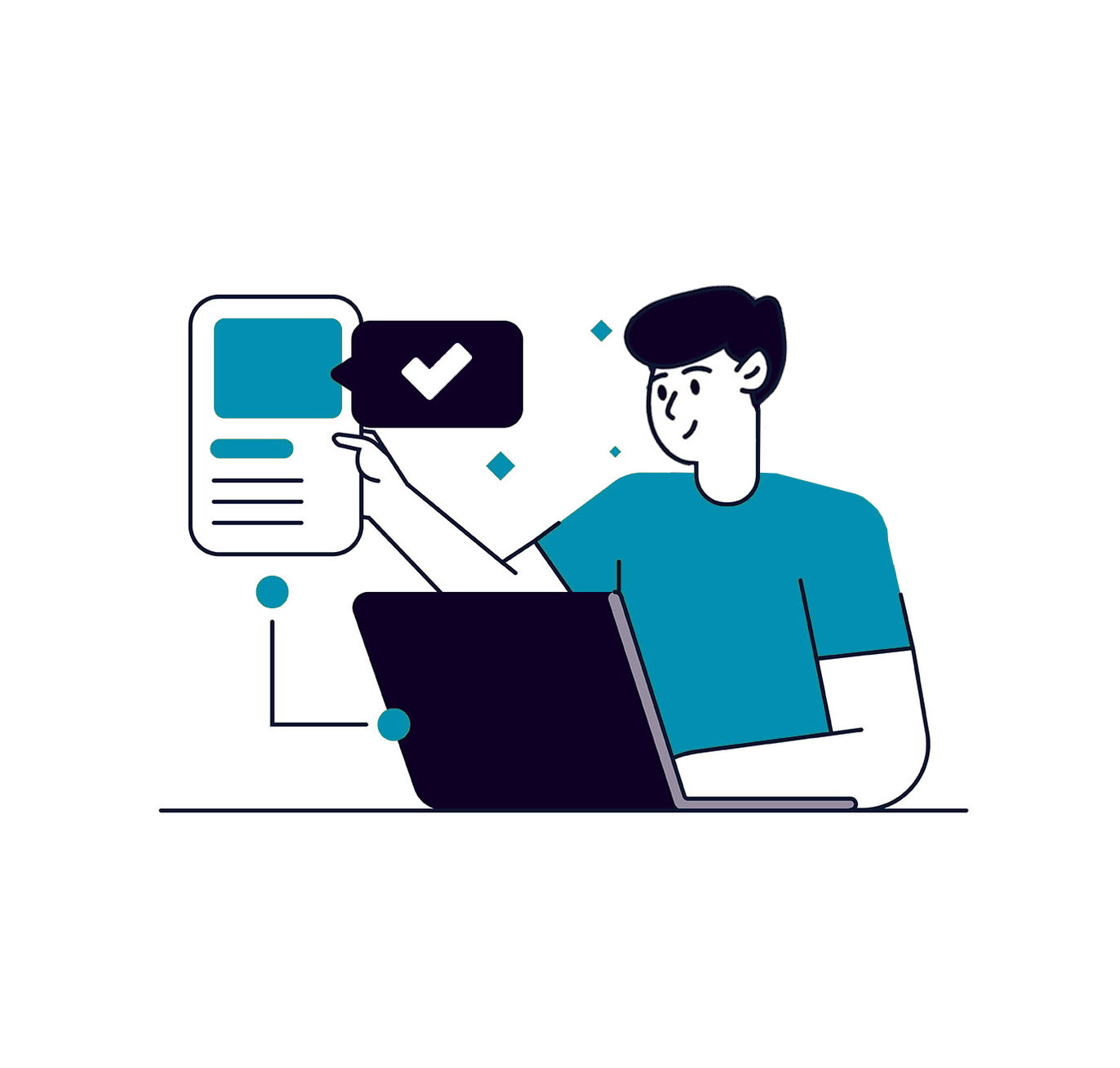 Responsive Websites
Making your website should look good on all screens.
A responsive website changes its appearance and layout based on the size of the screen the website is displayed on.
Responsive sites can be designed to make the text on the page larger and easier to read on smaller screens. They can also be configured to make the buttons on the phone's screen easier to press.
More sophisticated ways of using responsive design on a mobile device include: formatting the website to hide or present entirely different information, radically changing the graphics and colors, or even reducing the site to emphasise just its most important piece.
With the growing amount of mobile devices and retina screens in today's society having a website that's responsive to cater for all is a must in keeping inline with your competitors.
Benefits Of
Responsive Design
Here are some great reasons to choose a responsive design.

Web Design – Frequently Asked Questions
What Our Clients Say
I had a very specific brief that I handed to Paul who dealt with everything from start to finish, literally from scratch. I had need only for a brochure style site with information and a contact page… but I also needed a logo that was about the company but also about my personality too and with barely more than three words of description of what I wanted he designed me the best and most brilliant logo I could have asked for! I'm so chuffed with it all and the speed of delivery coupled with exceptional value for money… well, I would not hesitate to recommend Paul and Oban Web Design to you! Outstanding all round!
Paul has provided me with a very professional, prompt service and is pleasant to work. I'm still blown over by the webpage presentation and the way he has handled this little job. I can't thank him enough and will use his services again
We needed a new website but have lots of arms to the company, Paul was able to work it into usable tabs for people to navigate to see all our services and was quick to make changes before it went live. Full marks. We would highly recommend.
I sent Paul all the information I needed on my website, he worked his magic & created a website much better than I ever could of imagined!! Any questions etc he got back to me pretty much immediately! Highly recommended!
Great service by Paul at Oban Web Design. Very responsive and able to interpret my requests. Polite, efficient and good value for money. Would highly recommend.
Brilliant service from Paul designing us a new website for our campervan hire company. Paul took ALL the stress and worry out of the process. He had great creative ideas for the site and clever solutions to all our questions. Paul also helped us non-techies understand how to manage and edit our site going forward. The whole process was smooth and great value for money. Highly recommended!
Paul came highly recommended and we are very glad we chose him for our website. Our new site looks very professional and Paul was a joy to work with, responding to every query promptly and patiently.
Absolutely fantastic service. Brilliant website completed well within time frame. Updates done continuously. Answered all my emails immediately even in the evenings and weekends. Made great suggestions and corrected errors I had made. Can't recommend highly enough. Thank you !